ARIA is a music album containing some songs from God Eater 2 as well as a DLC code for Yuno's Character Episode featuring the entire Blood cast. A special Link Support Device called "Cage of Aria" can be crafted from this DLC content.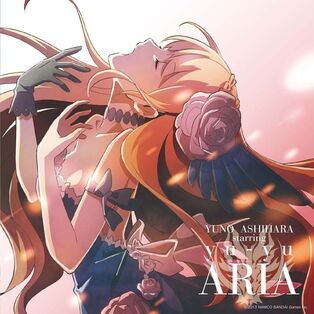 The songs are sung by yu-yu, the J-pop singer who provides 
Yuno Ashihara
's singing voice. The "Kami to Hito to" song is a Japanese lyric version of the
God and Man
song that yu-yu sung at a pre-GE2 promotion event. The release date of the album is 2013/12/18.
Tracklist:
01

Hikari no ARIA

02

Tegami

03

Requiem

04

Hikari no ARIA (piano version)

05

Kami to Hito to

06

Soumatou ~Refrain~

07

Hikari no ARIA (orchestra version)
Ad blocker interference detected!
Wikia is a free-to-use site that makes money from advertising. We have a modified experience for viewers using ad blockers

Wikia is not accessible if you've made further modifications. Remove the custom ad blocker rule(s) and the page will load as expected.