Is this the end of Fenrir? What happened to the GOD EATERS? A new GOD EATER project is coming, stay tuned for details...
First trailer
From the ashes... a new generation of Gods begins.
-Second trailer
God Eater (Working Title) is an upcoming sequel of God Eater 2 Rage Burst. 
According to the trailers, there was a disaster of tremendous proportions that devoured Fenrir, and is apparently still ongoing by the time of the narration.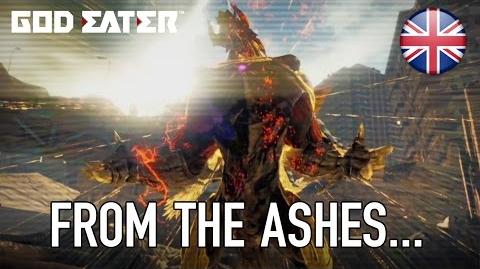 Ad blocker interference detected!
Wikia is a free-to-use site that makes money from advertising. We have a modified experience for viewers using ad blockers

Wikia is not accessible if you've made further modifications. Remove the custom ad blocker rule(s) and the page will load as expected.